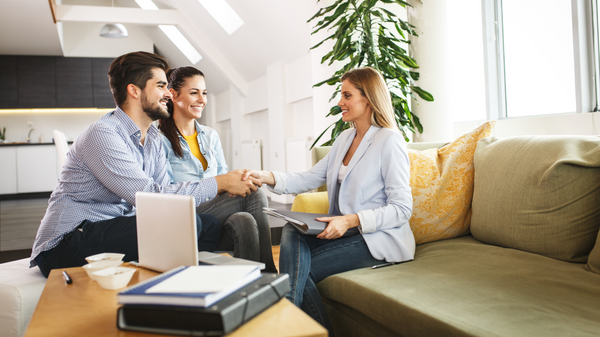 Throughout the pandemic, the demand for luxury homes in beautiful climates has exponentially grown. Is it because people want to migrate to warmer weather? Is it because people went remote and now have a chance to reconsider their living options? It's certainly a combination of many factors, and of course, this leads us to the most important question – what can we expect the market to look like in 2022?
Find out what Florida real estate trends we're keeping our eye on for 2022.
Families making the move
The influx of families moving to South Florida will continue because of the warm weather, tax benefits, relaxed covid measures, and better quality of life. Since many companies have switched to either fully remote or hybrid, families want to work comfortably from home and in better environments. Suburbs of Miami like Pinecrest and Coral Gables are dream locations for families with kids because of their great schools, attractions, and stunning neighborhoods.
Investors Looking at Central Florida
Investors are looking into areas like Central Florida, Orlando, and Tampa. These hot spots are attractive options for investors seeking rental income and families moving out of the South Florida area due to the rise in the cost of living. These areas offer investors access to newer construction, great ROI, and a strong rental market.
Retirees Cashing In
Many retirees are interested in listing their homes and making the move out of Miami. This is mainly because the city has become too expensive for them or because they want to capitalize on the increased value of their homes and move to a more affordable area.
More Buyers Than Homes
We will continue to have a sellers' market – meaning there are more buyers than homes available for purchase. This is a measure of absorption. If no new properties come into the market, then how long does it take to sell all properties available? This is called the month of supply inventory and if this number is less than 6 months, we have a sellers' market. Currently, for Pinecrest and Coral Gables, we have 2 months of supply, while this time last year we had 6 months.
Big City Dwellers Making A Switch
South Florida properties are a dream come true for families who are used to big cities and expensive housing. South Florida is accessible with a lot of space enough to work, play, and isolate comfortably if needed.
Interest Rates Will Continue Rising
Interest rates are already rising and experts expect the Fed to raise them multiple times throughout 2022 in an attempt to control the highest inflation our country has experienced in the last four decades.  This will cool some real estate markets, as it becomes more expensive to afford the mortgage. We expect the South Florida market to be substantially less impacted than other affluent areas.
Urban Key Realty is here to help you with your real estate needs. Contact us today for a consultation.