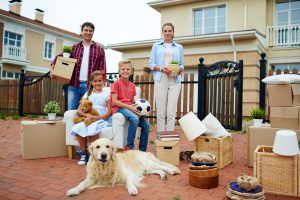 Whether you are coming from another State or from another country, we know you have a million questions and concerns. We, at Urban Key Realty, are here to help you. We know Miami inside out, and we perfectly understand the challenges it presents to newcomers… we have been where you are right now, so we know how you feel!
Reach out to us. This is what we can do to help you: answer your questions, provide you with resources, put our Relocation Team on your corner and match you with the best Real Estate Agent for you. Whether you are looking to buy or rent, all this comes at no additional cost to you when you work with Urban Key Realty.
Ya sea que se mude a Miami desde otra ciudad dentro de los Estados Unidos, o esté llegando desde otro país, sabemos que Ud. tiene muchísimas preguntas y estamos aquí para ayudarlo. Conocemos Miami en profundidad y entendemos los desafíos que presenta para personas recién llegadas… ¡nosotros pasamos por la misma situación que Ud!
Póngase en contacto con nosotros. Esto es lo que podemos hacer para ayudarlo: le contestaremos las preguntas que tenga, proporcionándole recursos, le pondremos a nuestro equipo de Relocation a su disposición y le asignaremos el mejor Agente de Bienes Raíces para Ud. Todo esto es libre de costo adicional para Ud., ya sea que este comprando o alquilando con nosotros.