Our way to say THANK YOU.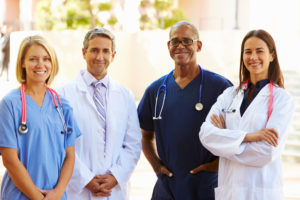 We are grateful for the work all Health Care Professionals do everyday and the personal sacrifices they make to serve the public. This is specially true in times of a pandemic.
As a way to give back to you and honor your work, at Urban Key Realty, we are offering you a special program. We call it Cash Back for Heroes. This cash back comes from the sale or purchase of your home in Miami-Dade and Broward Counties, when you work with us.
How does it work?
It's simple. When you work with one of our Real Estate Agents to sale or purchase your home, we share 25% of our commission with you at the time of closing.
For example, on a $400,000 sale or purchase your cash back can amount to up to $3,000 straight to your pocket. This cash back can help you pay for closing costs. Or cover repairs, moving costs or new furniture. Or go to your bank account for any use. It's your call, because it is your cash.
Requirements to get your cash back.
Qualifying for this program is also simple and straight forward. You have to be a Health Care Professional or Hospital worker buying or selling your own home in Miami-Dade or Broward County. Additionally, you have to commit to work exclusively with us.
You don't have to be a South Florida resident or work here. We do require that the property you are selling or hoping to buy, be located in the area. This can be your primary home, a second home or an investment property.
We have a LIMITED number of monthly spots available for our Cash Back for Heroes program. If you are planning on buying or selling your home, call or email us today to save your place.
Call us  (305) 707 – 7187
Email us [email protected]