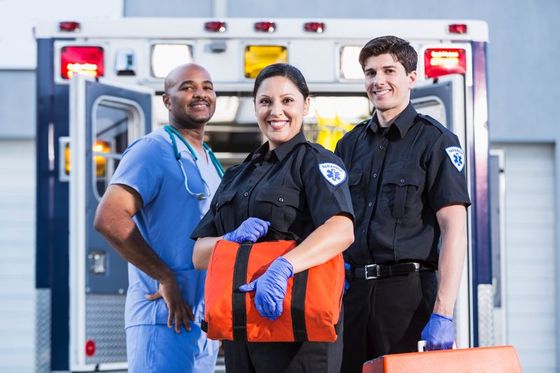 Urban Key Realty Expands Cash for Heroes Program
Our heroes are braving the frontline of this pandemic day in and day out. From doctors and hospital workers to the first responders who are on the scene immediately in an emergency, these heroes have saved the lives of so many throughout South Florida.
We want to thank you.
Cash for Heroes is a special cash back program for first responders when buying or selling real estate with us.
How does it work?
It's simple. When you work with one of our Real Estate Agents to sale or purchase your home, we share 25% of our commission with you at the time of closing.
For example, on a $400,000 sale or purchase your cash back can amount to up to $3,000 straight to your pocket. This cash back can help you pay for closing costs. Or cover repairs, moving costs or new furniture. Or go to your bank account for any use. It's your call, because it is your cash.
Requirements to get your cash back.
Qualifying for this program is also simple and straight forward. You have to be a health care professional, hospital worker, or first responder buying or selling your own home in Miami-Dade or Broward County. Additionally, you have to commit to working exclusively with us.
You don't have to be a South Florida resident or work here. We do require that the property you are selling or hoping to buy, be located in the area. This can be your primary home, a second home or an investment property.
We have a LIMITED number of monthly spots available for our Cash for Heroes program. If you are planning on buying or selling your home, call or email us today to save your place.
Contact our office to learn more about how we are here to support you in return for your unwavering courage.
Call us (305) 707 – 7187
Email us [email protected]