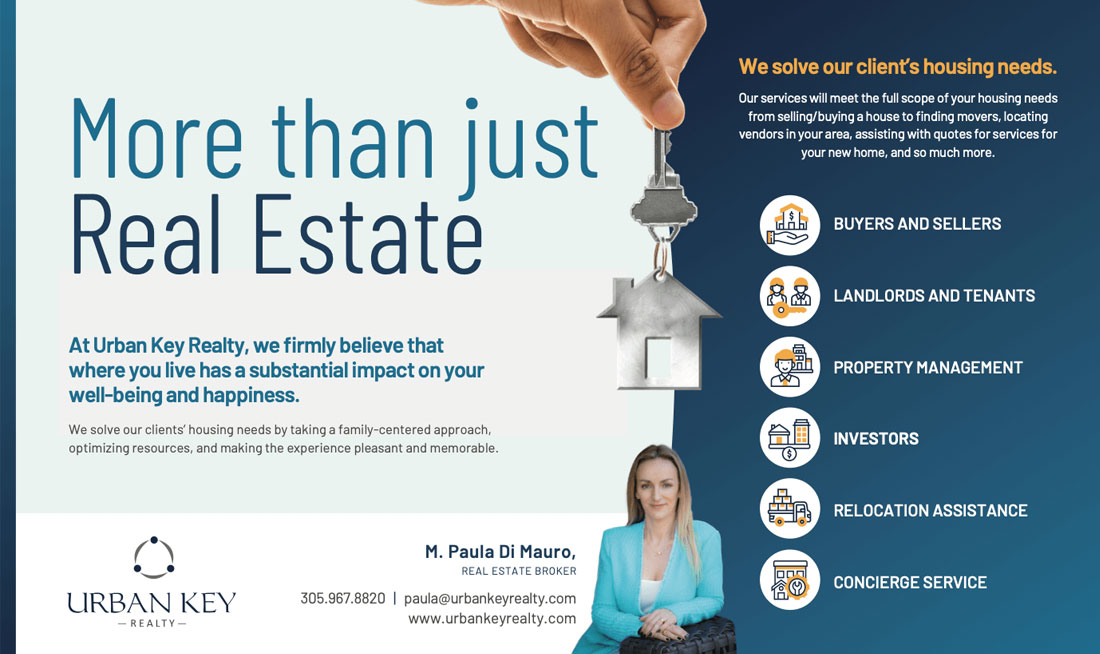 Do I Need a Concierge?
Moving has been called one of life's most stressful events, and with good reason. There are so many things happening at the same time, with different stakeholders and all decisions seem monumental. It can be overwhelming. This is even more hectic when a family is relocating from out of state or overseas. To alleviate the stress of moving, some realtors may provide concierge services, which means they go beyond just helping you sell or buy and will guide you in other ways.
Making repairs
Whether you are selling your home or buying a new one, chances are there will be some degree of repairs needed. A concierge service can provide you with a list of vetted vendors, contact them for quotes on your behalf, and some may even receive the vendors on the property for you.
Movers
Moving companies have a broad range of services. A concierge can help you get quotes for reputable companies and choose which one best suits your situation.
Home Services
Landscaping, pool maintenance, mosquito control, pest control… there are many recurring services you will need to set up your new home. Your concierge will have a preferred vendors list and can help schedule those appointments for you and meet the vendors at your home.
Setting Up Utilities
An outstanding concierge will handle all the calls required to set up your home's utilities. You will need to entrust them with some personal information, but they can take care of this at a time in your life when you need all the help you can get.
Scheduling House Cleaners
When moving into a new home, having it professionally deep cleaned before day one will help you start your new life on a (literal) clean slate. A concierge can acquire quotes for these
services and have them performed before your moving truck arrives.
At Urban Key Realty, we offer our clients access to our concierge services that cover all aspects of property scheduling and coordination, extending to the option of having a person on-site to actively manage vendors and oversee projects. We further assist families relocating to South Florida from out of state who need to open a bank account, find a math tutor, a pediatrician, or even a housekeeper. We are always happy to help make our clients' moves easier and more efficient for them at a very busy time in their lives.