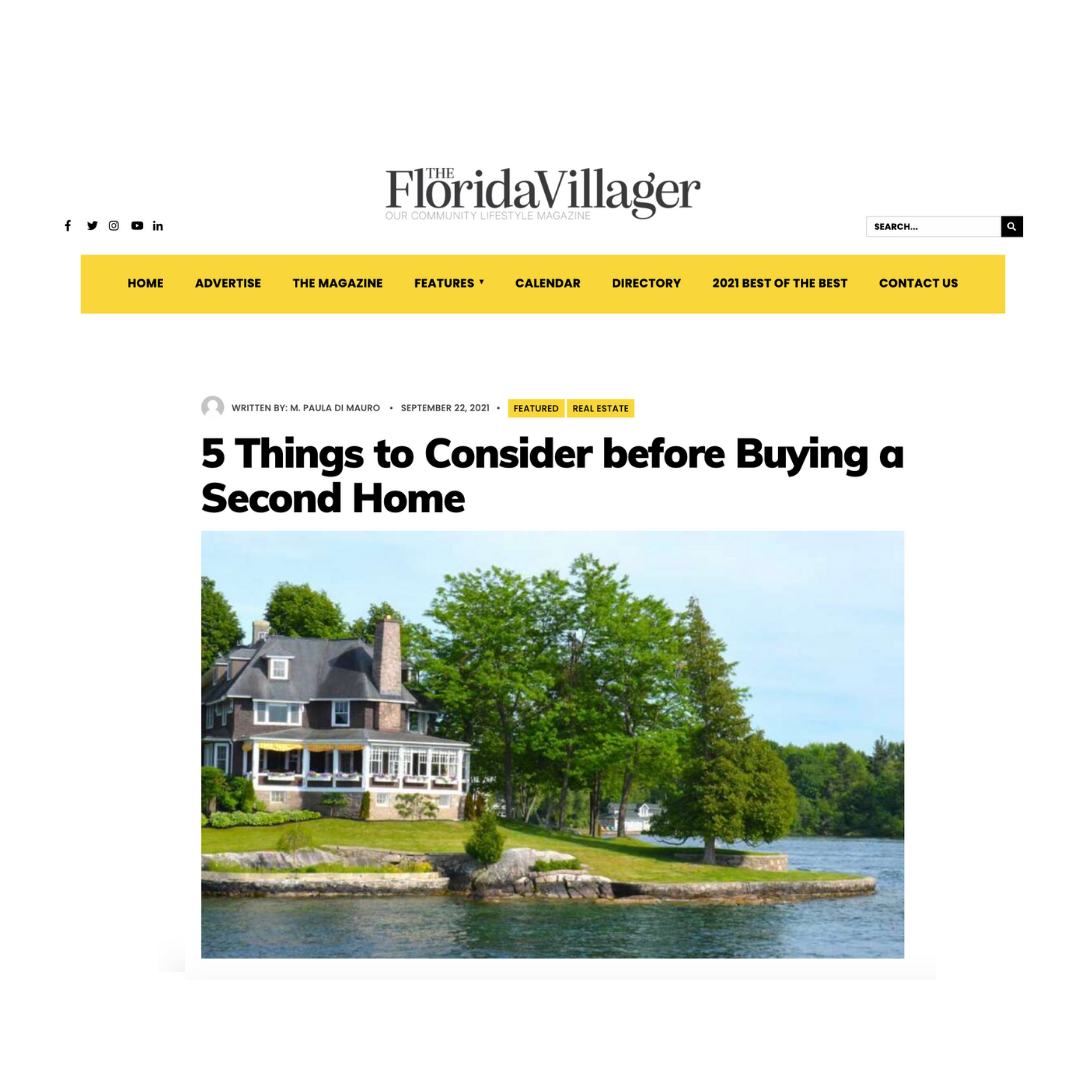 If you have been working from home, homeschooling or just staying home more than you used to back in 2019, then you have felt the need to get away to at least change the scenery of your daily life. Since traveling has become stressful and uncertain during COVID times, you have probably entertained the idea of purchasing a second home.
Allow me to share with you some important tips to keep in mind when exploring whether investing on a second home is the right move for you.
Strong Destination Appeal
Think of what this second home can have for you that you don't have in your primary home. The pull must be strong enough to realistically want to go past the first few visits. It can be anything: the beach, an ocean view to help you disconnect, a marina; or it can be a lake, a mountain view, snow in the winter. Explore what fulfills your needs and stick to finding it.
 Comfortable Transportation Time
Whether you are flying or driving, determine how long a reasonable flight or drive is for you and your family. This will narrow down your geographical options for a second home. It has to feel easy and doable for your whole family, and this can vary from one household to the next.
Sampling the Life
When you have selected a place, it is a great idea to take a quick trip the way you would if this were your second home. Experience it firsthand and get a sense of what this means to your family before committing to making a long-term decision.
Sharing for a Profit
If sharing your second home with visitors is something you are open to, you can generate a nice influx of rental income. First, check local ordinances to ensure you are allowed to rent short term. You can easily create a few "owners' closets" in your property for holding personal belongings away from your guests. A professional property management company can take care of the guests and their needs, so you don't have to, while also preparing the home for your arrival.
Thinking Resale Value
This second home might stay in your family for a long time; however, it is advisable to analyze the future resale value of the property and whether it appeals to a broad number of buyers before making the purchase.
Finding the right place for your second home takes research and planning, but the benefits can be incredible! If it makes financial and lifestyle sense for you and your family, go ahead and make the investment. Your family will savor their time together and make plenty of good memories for years to come. Enjoy!