Urban Key Realty is a boutique real estate company located in Miami, Florida.
At Urban Key Realty, we firmly believe that:
Where we live has a substantial impact on our personal and family's well being and happiness. That long commutes can take a toll on us and spending time with our family and friends is the best way to unwind after a long day.
Every family has its own unique situation that needs to be matched with the perfect housing solution.
Homeownership is a path to financial stability and that we all should have a plan to achieve the homeownership dream.
Time, money, and natural resources are scarce and should be used wisely.
For all these, Urban Key Realty exist to solve our clients housing needs with a family-centered approach, optimizing resources, and making the experience pleasantly memorable.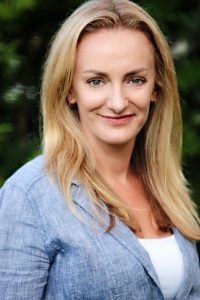 Maria Paula Di Mauro
Licensed Real Estate Broker & Owner
Maria Paula is a long-time Miami resident and knows the real estate market well. She has degrees in Accounting and Marketing, providing her the right mix to help sellers price right and market hard. She is an active member of our community, has been sitting in the board of The Roads Neighborhood Association since February 2016. Maria Paula and her team are fluent in English and Spanish.
Maria Paula got her first foot on the Real Estate market in 2011 and experienced first-hand the immense benefits of homeownership in the US. She soon started to invest in rental properties and obtained her Real Estate license. Her passion became a profession and with it came the desire to share her experience in the financial benefits of homeownership, and provide clients the assistance and guidance they need to pursue their real estate and financial objectives, in a much easier way than the one she had to walk by herself.
Thinking of helping others, she established Urban Key Realty in 2016 and has since devoted to assist families, individuals, and investors in their quest for their real estate goals.
Maria Paula and her professional team are here to serve and help you obtain your goals.